Ever felt alone navigating your sorority journey? 👣
"Her Sorority Journey" is designed to be your sister & guide through your unique season of your sorority journey. We've been working on this roadmap to give you CONFIDENCE in your stage of your journey. "Her Sorority Journey" is a three-path course, perfect for:
🌟 aspiring sorority women wanting to know the "real deal" before they register for recruitment
🌟 current sisters struggling with their purpose in the chapter or leadership
🌟 graduating members looking for how to transfer their experience into their next steps!
From enrolling in this course, you will gain access to:
🌟 all three paths of the course made up of videos (around 45 minutes of content per path) and worksheets for personal written reflection
🌟 a private Facebook page for your specific path to meet sisters in a similar season as you and to discuss the course content
🌟 monthly LIVE video calls with me and the other women in your path to talk about how to apply the content into your journey!
We hope this course will feel like you have a sister alongside you in your unique season. The sorority journey was never intended to be navigated alone & we hope this roadmap helps to guide you on your way👣
& I'm so glad you're here. For the past six years, I have been working with sorority members to create meaningful communities where women can be their authentic selves & thrive! I created this course to support Y O U in your unique season of your journey. Whether you considering sorority membership, struggling as a current member, or graduating and ready to apply your experience to the future, THIS IS FOR YOU. You deserve to have a place where you know you belong and I'm here to support you in finding that in your chapter, community, and beyond the college !!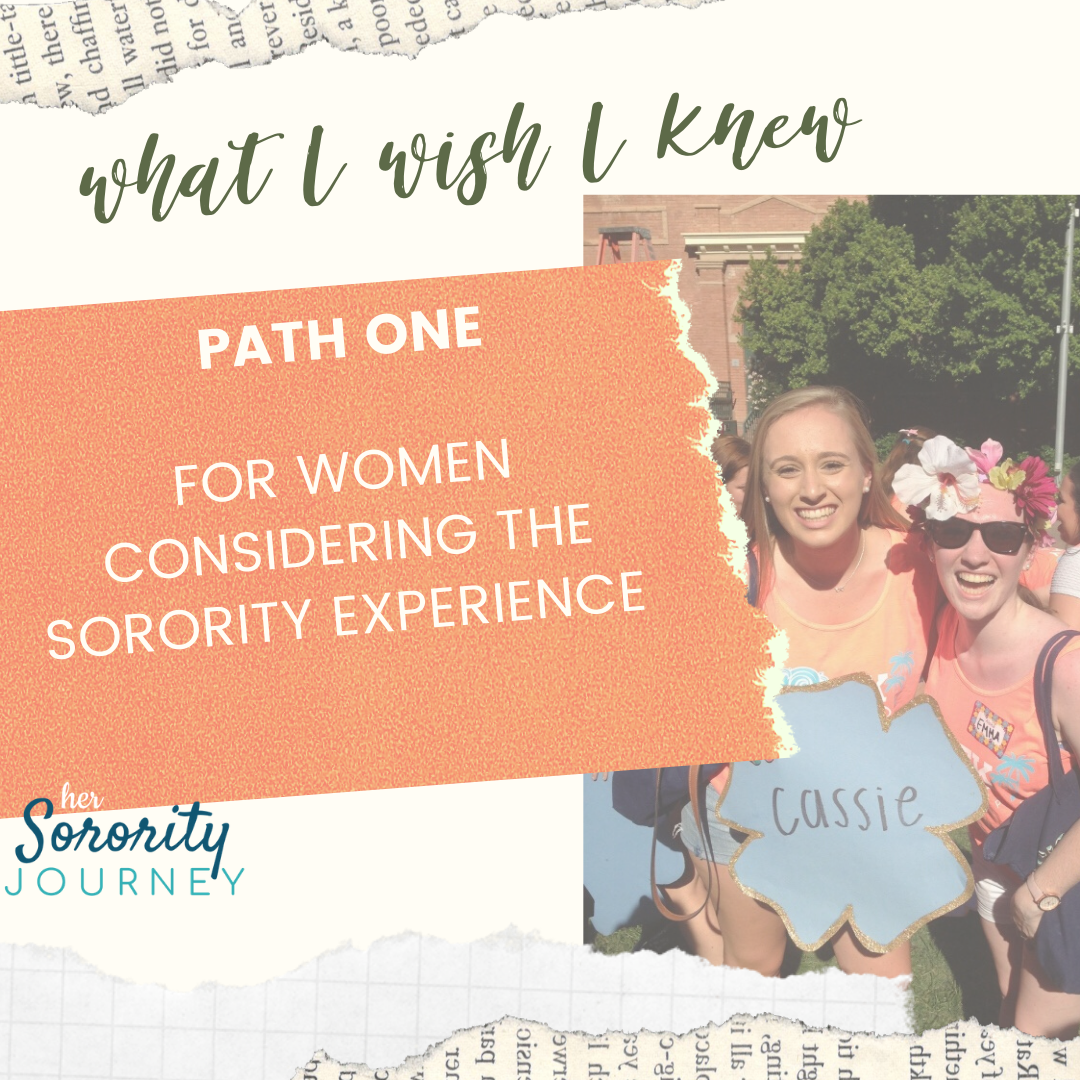 Path 1: What I Wish I Knew
Holy cow there is SO MUCH I wish I knew before I joined my chapter 6 years ago! This course is for aspiring sorority members & women registered for recruitment to develop a better understanding of sorority membership!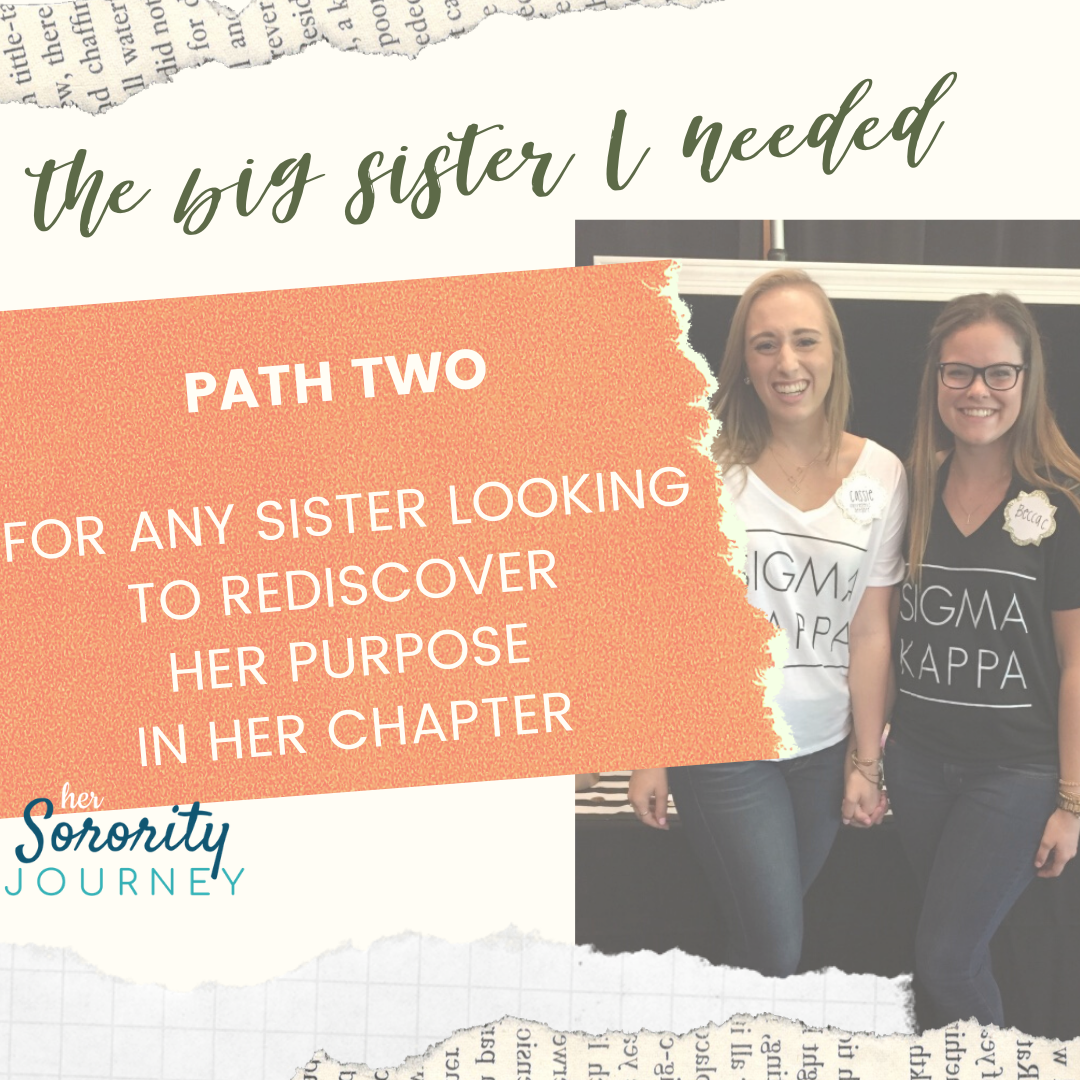 Path 2: The Big Sister I Needed
There comes a point in our membership where we start to lose our confidence in our commitment to our chapter. I hope to serve as a big sister that can step in to remind women of the value of their sorority experience and how to navigate some common challenges!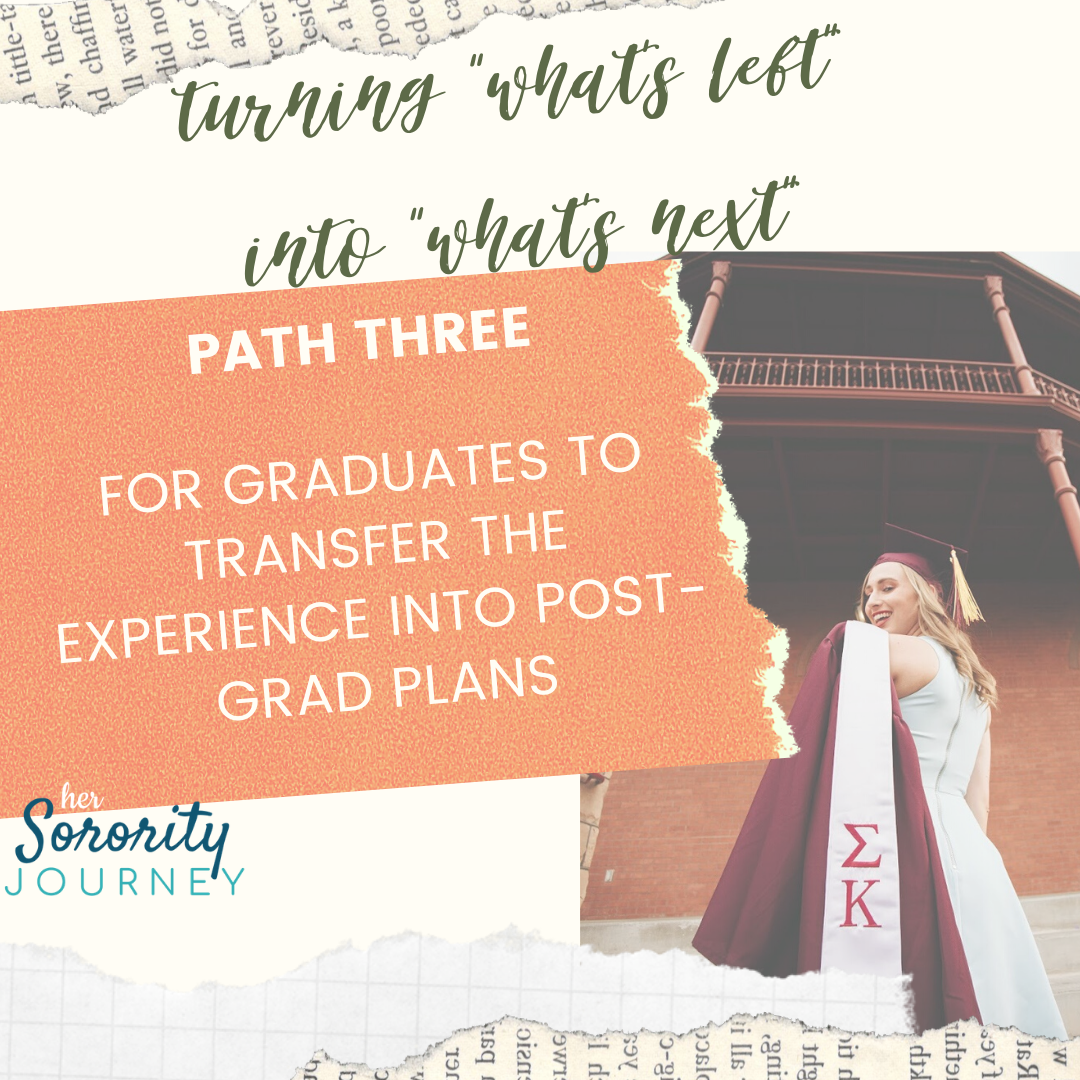 Path 3: Turning " What's Left?" Into "What's Next?!"
For my seniors and recent graduates, your sorority journey is not over yet!! This course will help you reflect on your membership experience, identify how you can turn that into mentoring younger women, and look forward to what's next in your sorority experience!